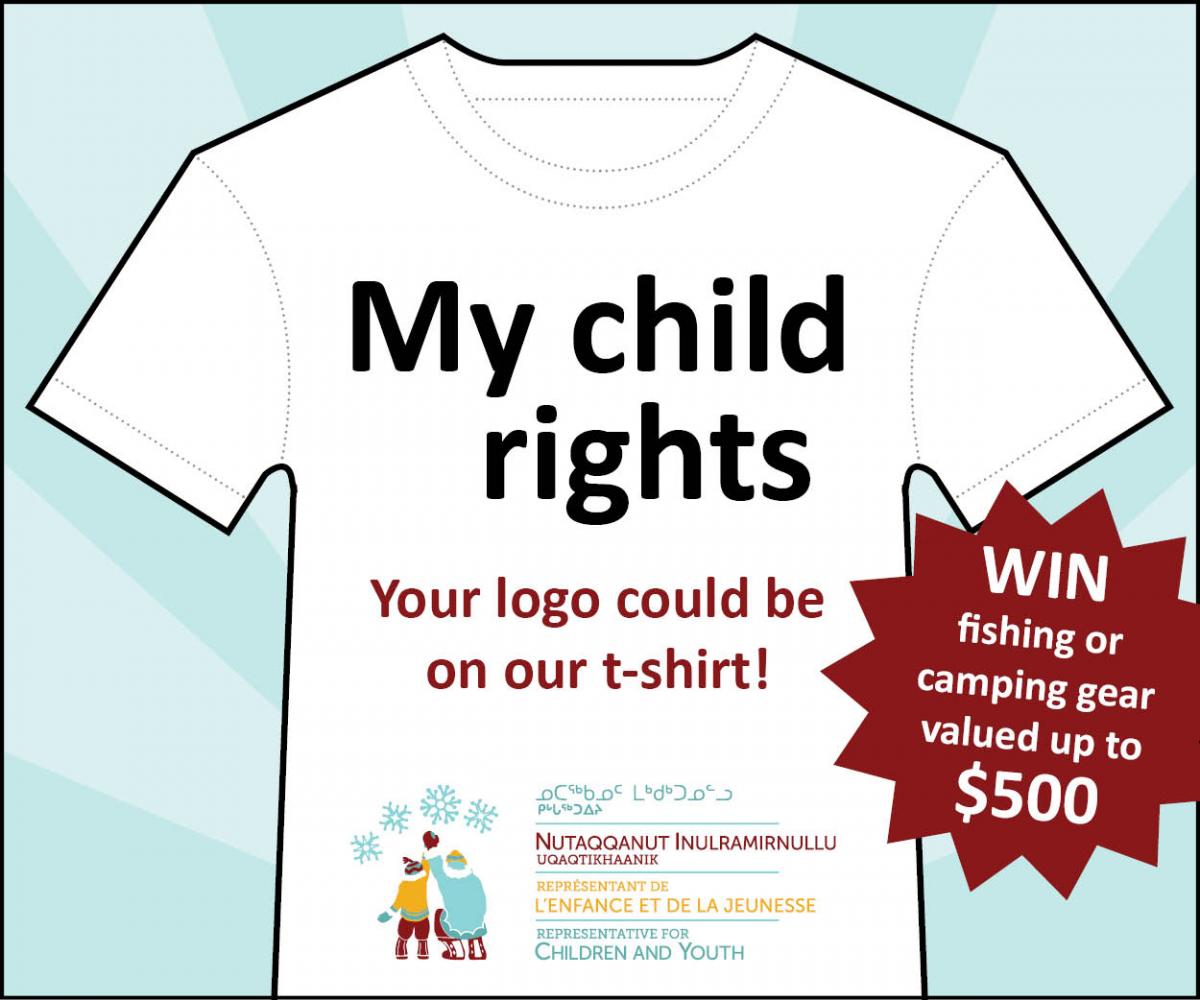 In celebration of National Child Day on November 20, we want to see what child rights in Nunavut means to you.
Your logo design could be on our t-shirt!
Child rights are things all young people should have, like access to safe drinking water and nutritious food, or things they should be able to do, like go to school and receive instruction in their own language.